Brownstone Pancake Factory
Order Online for Takeout and Delivery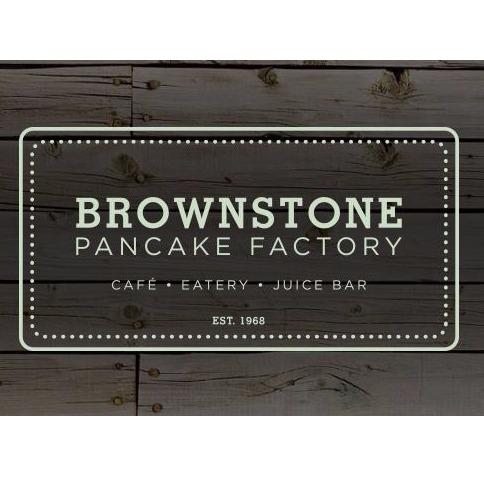 860 River Road




Edgewater

,

NJ

07020




(201) 945-4800




website: http://www.brownstonepancakefactory.com/


E-mail: lawrence@chowgofer.com
Nominated In Polls
Every meal is prepared under the watchful eye of our patriarch, Peter. There was no privilege quite like hearing the genuine laughter and enthusiasm of our matriarch, Irene. At one point, all have been intrigued by the knowledge of the eldest child, Bobby. Every guest has been sincerely welcomed by the ever-smiling daughter, Maria. And no customer has ever been playfully abused by anyone quite like the "baby," Zoe. The dream started over 45 years ago when Peter and Irene bought a tiny subway car diner. It was a labor of love for an establishment that was lacking in character
Nevertheless, with the growth of our diner's hometown of Jersey City, the family dream also grew. And now, we have expanded to our second location, in Edgewater, NJ, to offer the same food, experience, and atmosphere that people have grown to love in Jersey City.
Over the years, our customers have seen the family grow up, the restaurant close on Sundays only if one of the kids were graduating, and Peter single-handedly serve up weekend-morning breakfast. Regardless of finals during grad school, late weekend nights, or overdue vacations, each child still put in his or her time as a waiter, cook, or cashier. Neither blizzards nor sick days kept the family away. Dedication is not necessitated merely for the sake of running the family business. It is the very underpinning of the dream, only possible with the multi-facets offered by each of us.
The Brownstone is the harmony between our patrons and the town they live in with our relentless pursuit for superior satisfaction. The Brownstone redefines the dining experience. We have the innumerable options and plentiful selection of a diner, but without the stainless steel and unexciting, typical diner fare.
We hope your experience at The Brownstone Pancake Factory speaks for itself… It is our privilege to have you here. We hope you enjoy your time with us.
Hours of Operation
M-Su 7am-10pm
Discover, Visa, MasterCard, Cash, American Express
Reviews Of Brownstone Pancake Factory
Be the first to review this business!
Write your own review